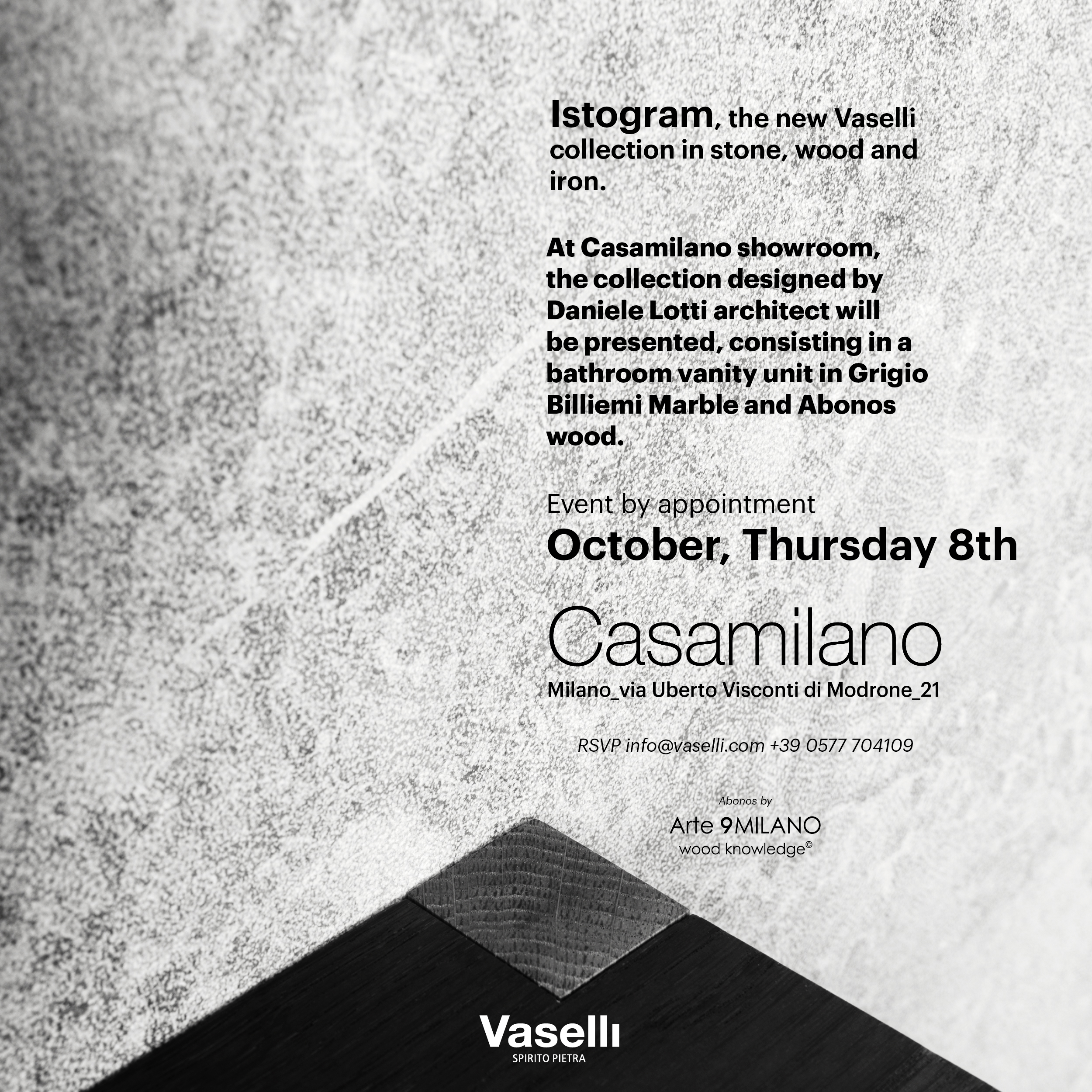 28 Sep

Save the Date | 08/10/2020_Milano | Istogram Launch

Thursday 8th October, during Milano Design City event, our new Istogram collection will be presented at Casamilano showroom in Via Umberto Visconti di Modrone 21, Milan.

"The Istogram series in wood, stone and iron was conceived as a Cartesian diagram, a musical rhythm, which you can compose in intervals of whole and half tones; it is an independent variable in its geometric design, materials and functions.
Istogram's look changes with the different materials used, while its original philosophy remains the same."

Thus Daniele Lotti describes the collection designed for Vaselli.

Event by appointment.

Contact us to arrange your meeting.

For those who will not be able to come to Milan, the new collection will be unveiled in

live streaming

on

our official Facebook page

at

5.30 PM Italian time of 8th October

.

More detail soon!

For the whole Milano Design City event – from 28th September to 10th October – even the Listone Giordano Arena (our concept store in Milan) will be open every day from 10 AM to 7 PM.