23 Jan

Two-seater Travertine Bathtub

Every day at Vaselli, in the heart of Tuscany, our skilled artisans and designers of our studio work closely to find the best solution to satisfy our customers demands, succeeding in joining design and functionality and giving rise to unrepeatable pieces.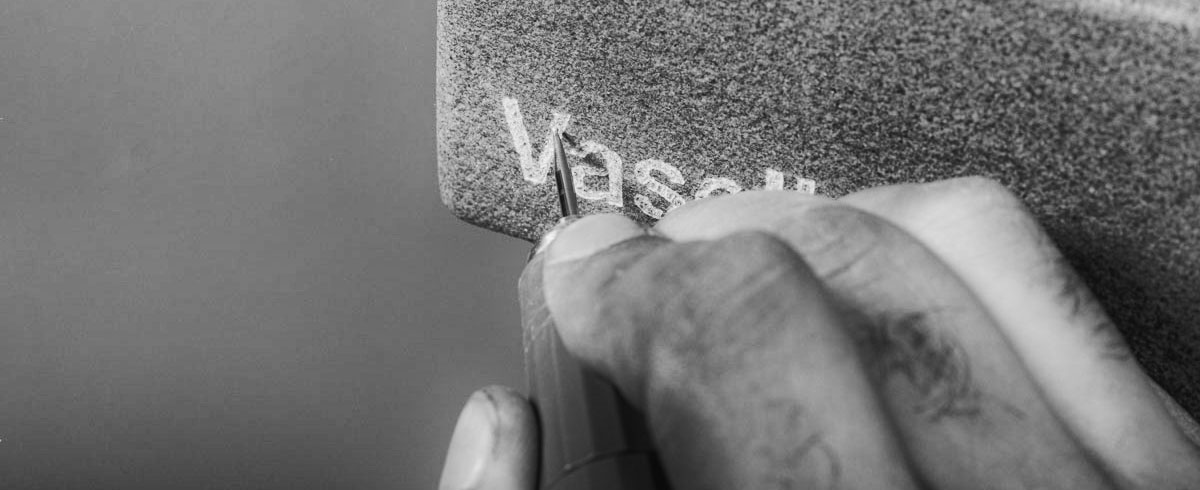 This time, thanks to the collaboration with Zurface, our retailer in Denmark, a "two-seater" variant of our BALNEA bathtub took shape.
The curious requirement of the customer was to get a travertine bathtub where two people could fit without having the available space for one that occupied twice as much.
rendering with silhouettes
So that's how Danilo proposed a bathtub with such distinctive triangular shape. This solution allows, even with a minor waste of space, two people to dive into the bathtub; one next each other or facing, depending on their own desire.
Once accepted the proposal, the final customer has been brought in Tuscany by Lars and his Zurface co-workers, in order to visit our headquarter and the near Travertine Quarries, where the customer could choose the stunning Bianco Rapolano Travertine block, from which the amazing Triangular Balnea Bathtub took shape.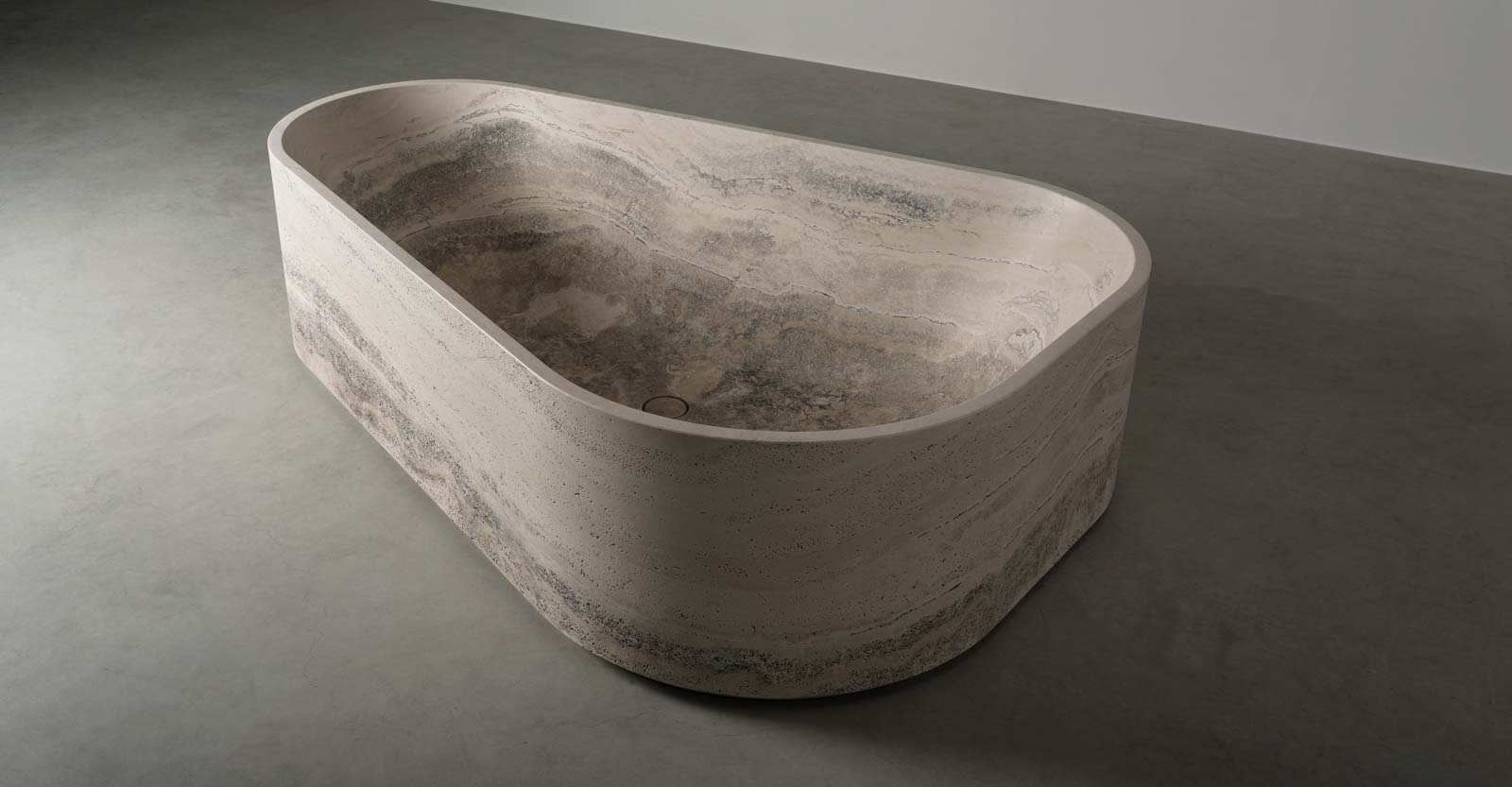 Check our bathroom design section to be inspired and create the bathtub of your dreams!
*required fileds