05 Sep

Tortu World Grand Opening – Netherlands
Netherlands, we are coming – Vaselli @ Tortu World
With great enthusiasm, we announce the next opening of the first bathroom Vaselli Shop in the Netherlands.
You will find us in the new Tortu World showroom in Sassenheim from September 20th.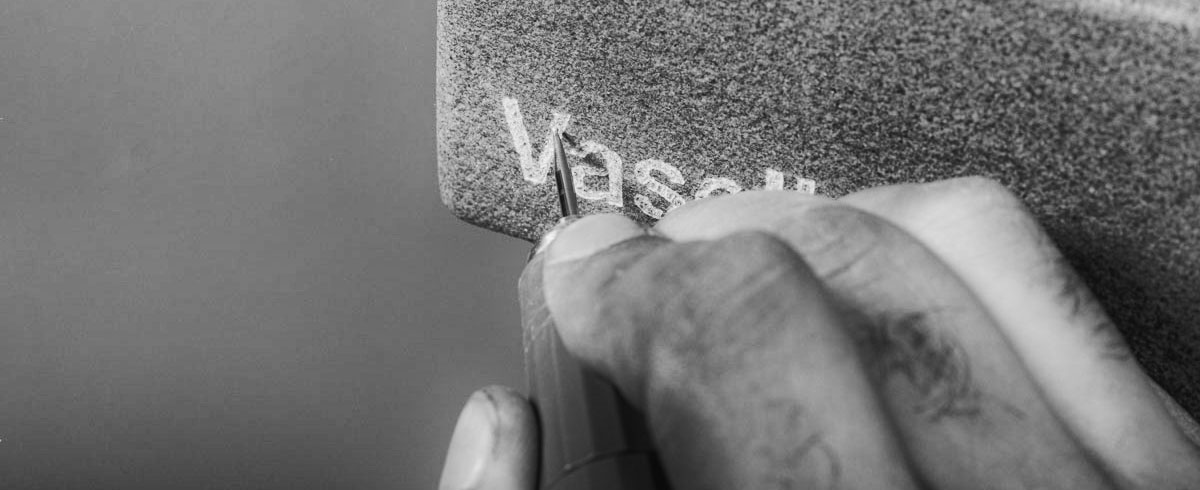 For over 100 years Vaselli carries on the tradition and the respect of the stone in the heart of Tuscany, in Rapolano Terme, among Siena, Firenze, and Perugia.
The third generation of the family has been able to extend the attention generally reserved to the "queen stone" of this territory, the Rapolano Travertine, also to more materials, not only stones; indeed, the expert artisans of Vaselli work, in addition to marble coming from Italy as well as from the rest of the world, even wood and metal.
Such workforce is at the service of a contemporary design home furnishings, realized with an artisan and bespoke approach, but always looking at the innovation, not only technological.
---
September 20th, the Tortu World showroom in Sassenheim, Netherlands, will be inaugurated and various fittings of Le Cave collection will be exposed there.
Such bathroom design space was designed by the Dutch architect Lex de Gooijer who wanted to use Noce Travertine from Rapolano all the way for every Vaselli element here displayed after his last visit to our factory in Tuscany. Such stone distinguishes itself for its very high chromatic variety and character, contributing to make the exposition even more unique.
As anticipated, the Vaselli corner is composed by Le Cave series elements, for example, the Casula shower tray perfectly integrated to the cut-to-size flooring where the slabs are reconstructed and book-matched installed, everything well-highlighted thanks to the specifically chosen material.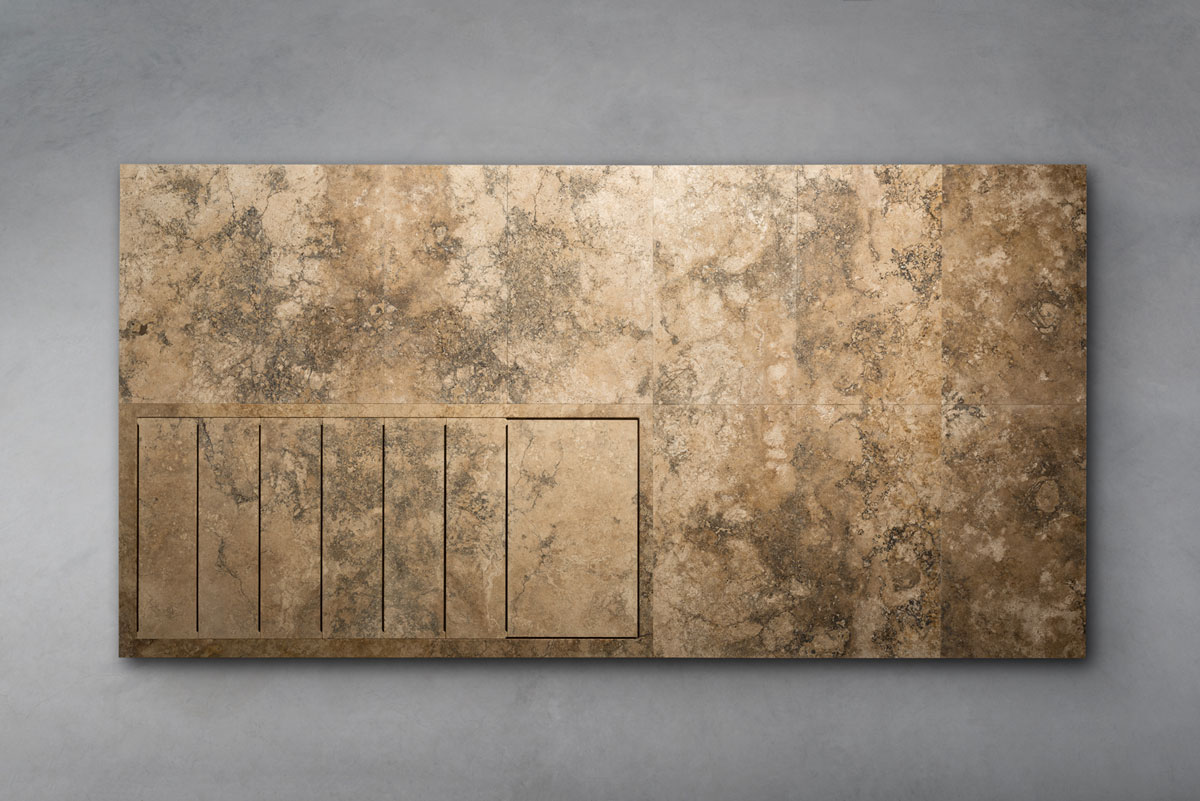 The storage unit is one of our Le Cave suspended bathroom vanity unit with double sink,
obviously tailor-made, with a special partition as sink divisor.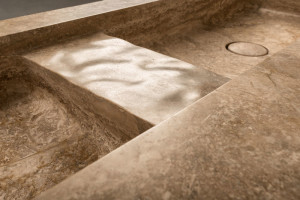 The vanity is matched to a travertine seat that perfectly fits to it.
A stone bathtub to complete the corner could not miss. In this case, the round variant of our Balnea bathtub will be presented for the first time, an indoor mini pool of 152cm diameter carved from one solid piece of Noce Travertine; the perfect protagonist for your bathroom, both it is in stone or not.
Do you want to touch with your hands our new bathtub and the other displayed products? Contact us now!
*required fields