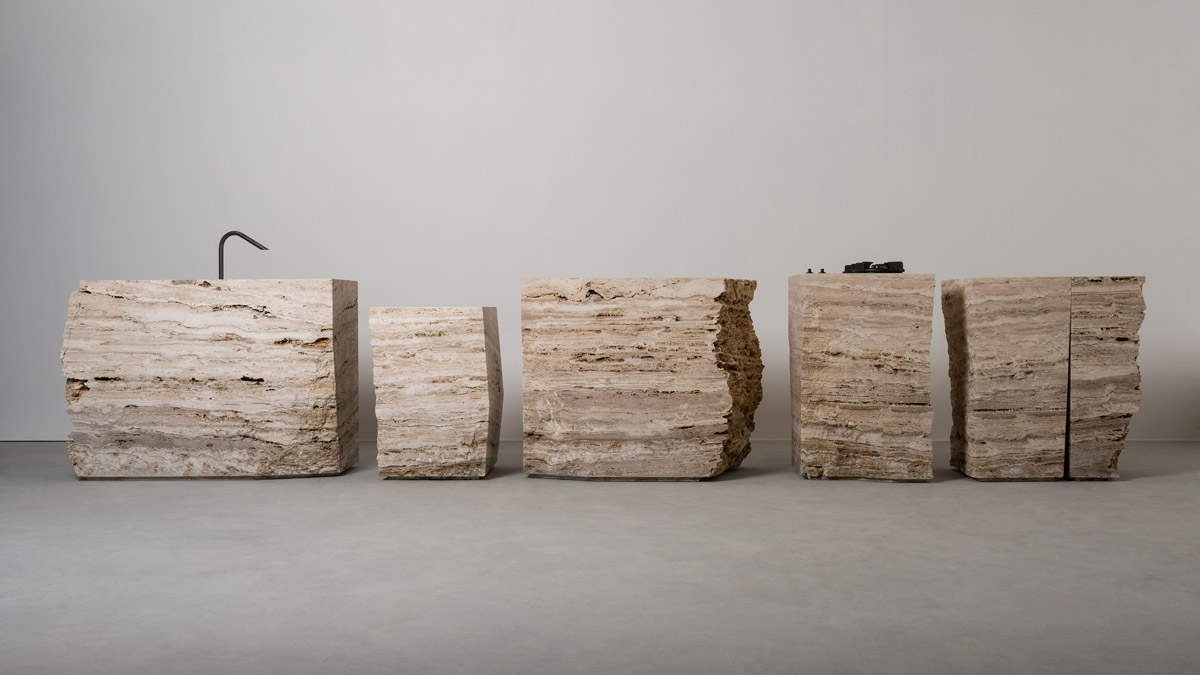 05 Apr

Outdoor Kitchen – Chrysalis | launch
Outdoor Kitchen – Chrysalis
OBJECT by Irene Goldberg for Vaselli
Our new outdoor kitchen will be displayed for the very first time at BSPK Atelier during the Milano Design Week.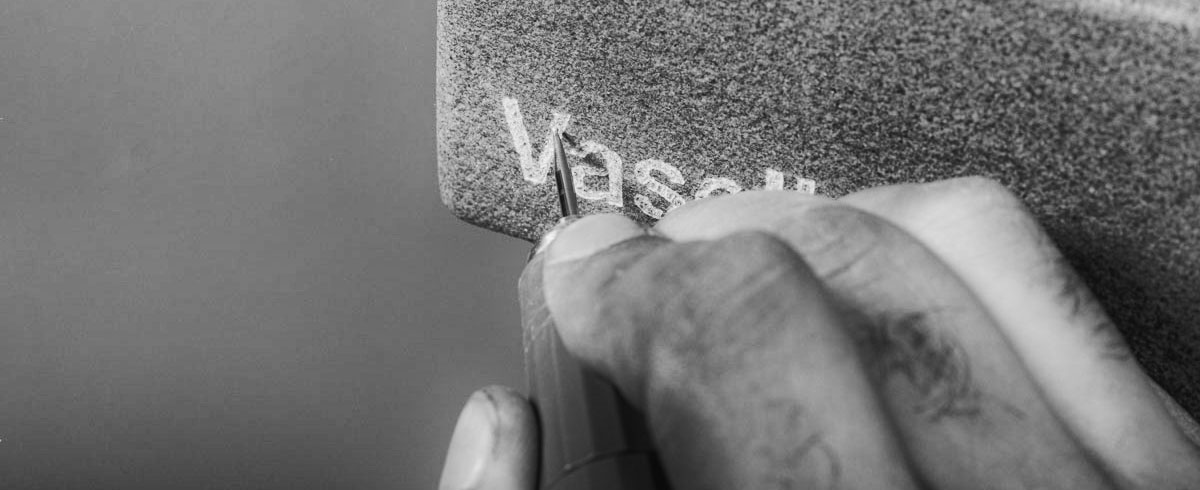 Under the vast green carpets of meadows and forests lies a resource waiting to be transformed. Layers of crystallized time awaiting excavation and transformation.
There are those who recognize its beauty even when the stone is still in the form of quarried blocks, and can foresee its beautiful fnished future.

This powerful scene of orderly set of raw stone blocks standing in the field, each one different from the next, and the captivating idea that the rawness of them all will soon be tamed to become a uniquely designed product are the inspiration for this outdoor kitchen.

Like the splitting of the chrysalis and the slow unfolding of the wings, this outdoor kitchen is both raw and refined, reminiscent of its not so far past.

Irene Goldberg
---
During the Milano Design Week 2018, for the very first time, Vaselli will display its Chrysalis outdoor kitchen, perfect to be inserted in your garden.
This outdoor kitchen fills a gap in the already large range of Vaselli kitchen collections with a series of monoliths destined to various functions, making a statuesque element the perfect cooking space for outdoor, connecting beauty and functionality.
Chrysalis is only the first outcome of the collaboration with OBJECT by Irene Goldberg, an off the charts outdoor kitchen, which will bring a piece of quarry inside your garden or terrace.
To discover it and to be one of the first ones to see the prototype, come to visit us in Via Larga 5 at Bespoke Milano Atelier during the Milano Design Week, from 17 to 22 April 2018.
Contact us to fix your appointment to meet us during Milan Design Week 2018!
Want to discover more?
Sign up to know more news about our Milan Design Week 2018!
*required fields