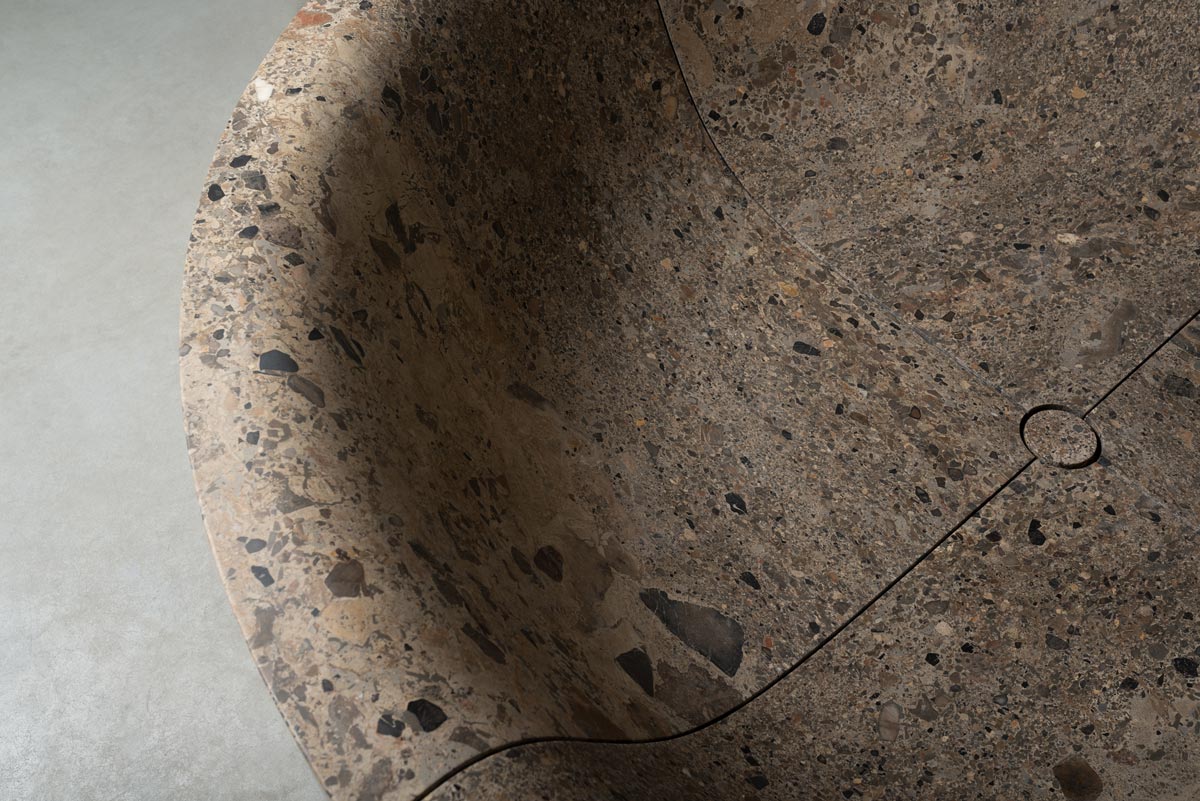 22 Jul

Pozze collection gets expanded
Pozze collection is completed with free-standing washbasins, shower tray and a new bathtub.
The bathroom collection, designed by Emanuel Gargano and Marco Fagioli, takes inspiration from the natural cavities carved on the stone by the water, creating solid geometries that enclose water ponds.
Pozze debuted with as a square bathtub, obtained from one block of Breccia Capraia Marble sliced in four equal parts.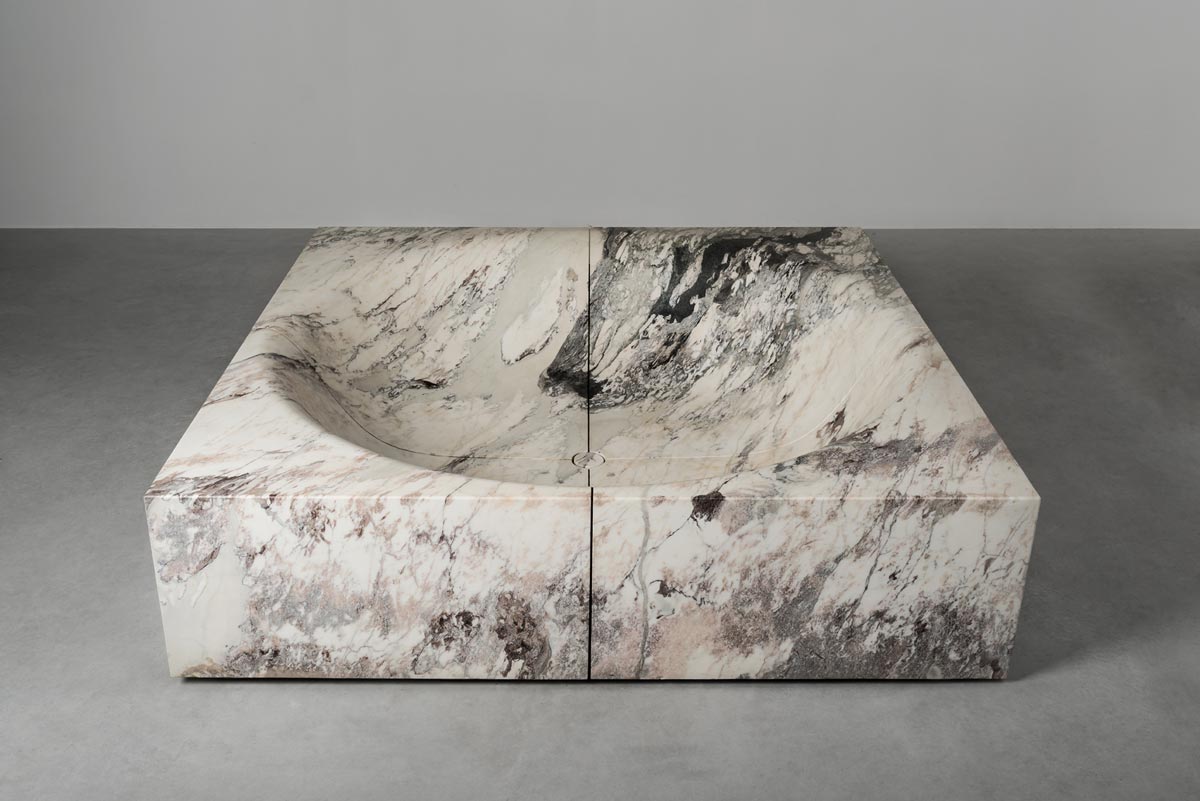 And we added the round variant.
Also the round bathtub Pozze is obtained from a single block sliced in four, but this time it's a Pietra da Torre block.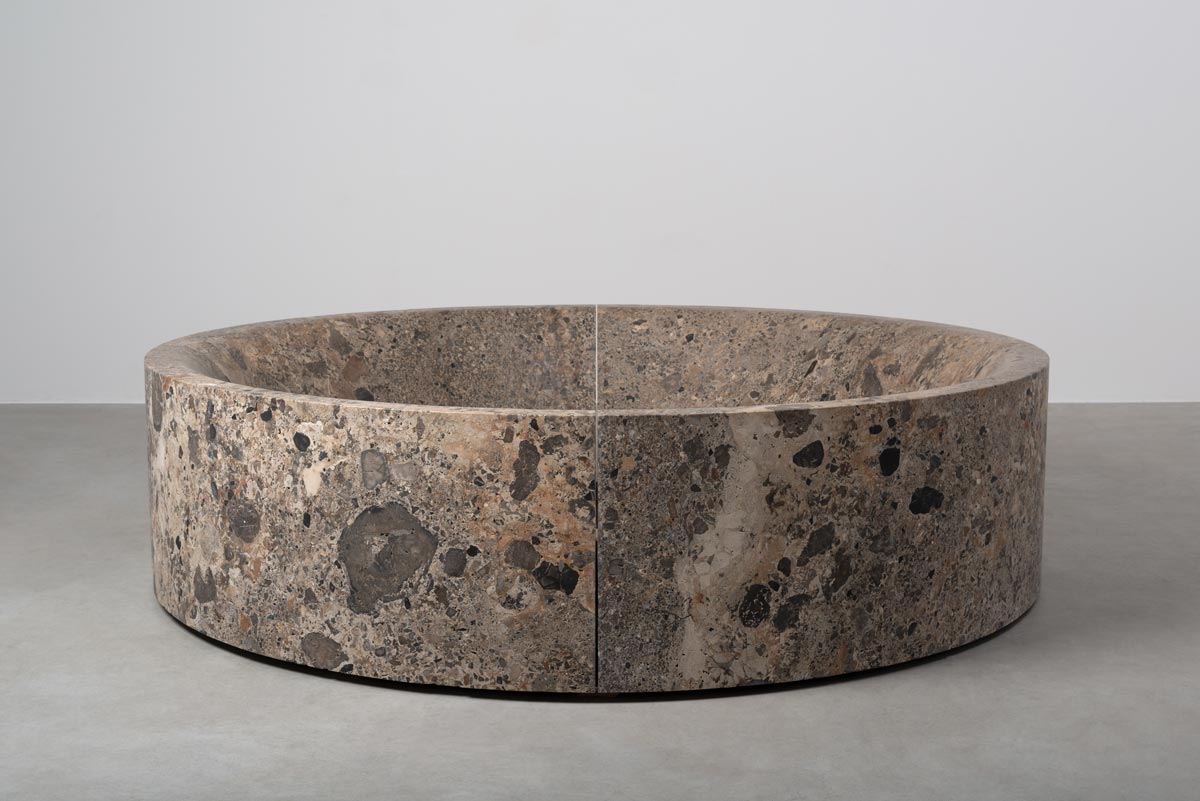 Moreover, there are the two free-standing washbasins recalling the squared and the circular shape of the bathtubs, both of them in Breccia Capraia.
To complete the collection, the square shower tray in Pietra da Torre that, as the other elements, integrates itself perfectly to the flooring and the cladding panels with which the format 1×1 meter, recurring in all the series, is shared.
What do you think about the new bathroom collection elements? Would you add anything else?
Contact us to say what you think about or to discover more about Pozze!