18 Jun

Bespoke Furniture in San Francisco – Vaselli @ Elementi
Stone furnishing has arrived in the US – Vaselli @ Elementi
With great enthusiasm, we hereby announce the opening of the first Vaselli Desing Center in the US.
From now on, you can find us at Elementi, our California official dealer, in San Francisco.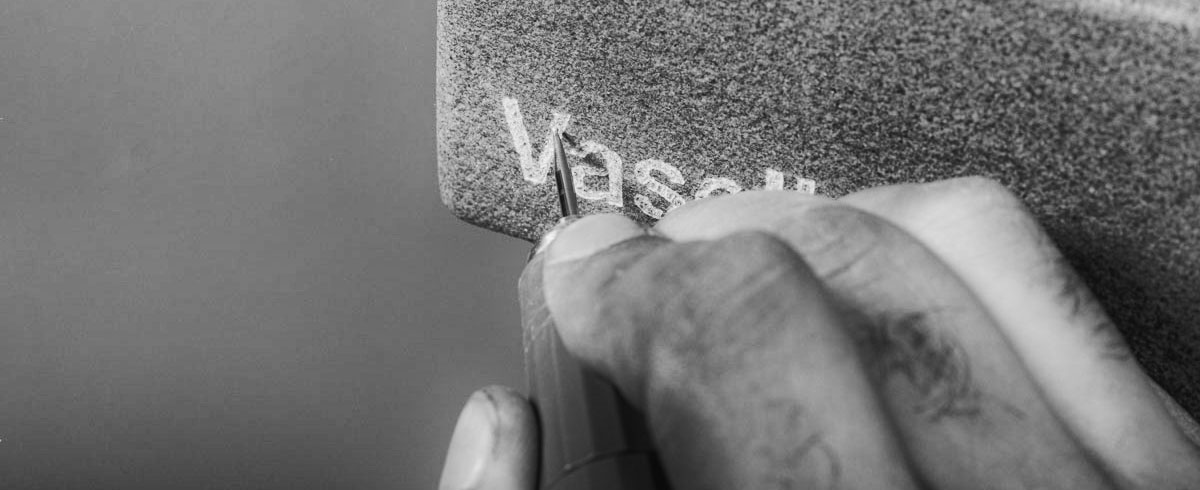 For over 100 years Vaselli carries on the tradition and the respect of the stone in the heart of Tuscany, in Rapolano Terme, among Siena, Firenze, and Perugia.
The third generation of the family has been able to extend the attention generally reserved to the "queen stone" of this territory, the Rapolano Travertine, also to more materials, not only stones; indeed, the expert artisans of Vaselli work, in addition to marble coming from Italy as well as from the rest of the world, even wood and metal.
Such workforce is at the service of a contemporary design home furnishings, realized with an artisan and bespoke approach, but always looking at the innovation, not only technological.
---
Last Thursday 6th June, Elementi was officially inaugurated in San Francisco at 935 Natoma Street, a space designed by Nicole Hollis and dedicated to custom-made furnishings.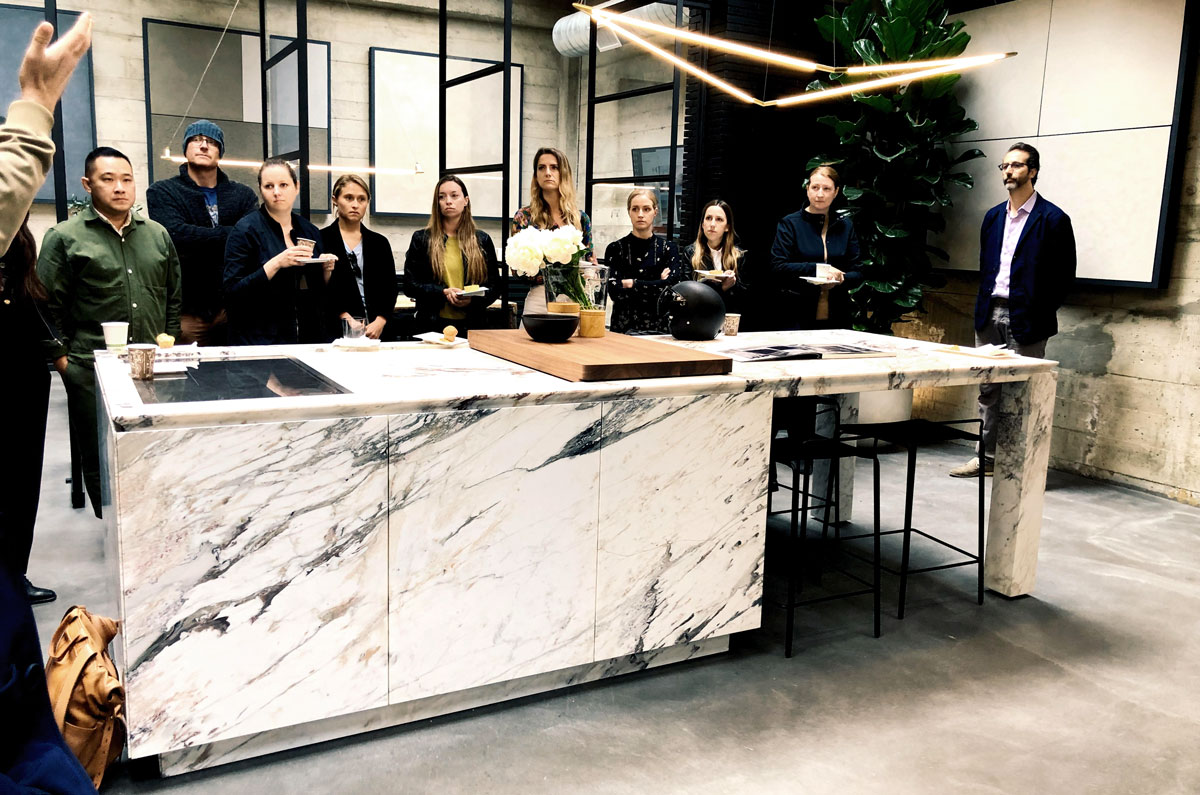 On display in the Vaselli Design Center in San Francisco are some of our most representative kitchen and bathroom items.
The absolute protagonist is undoubtedly our OCO kitchen in Breccia Capraia. This variegated Apuan marble is exalted by the book matching expertly presented on the top and sides of the kitchen island with built-in table.
To complete the kitchen environment is our Sider Inside, a hidden kitchen with sliding doors in natural iron sheet. The patinato Grafite of the wall kitchen creates an elegant contrast with the polished Breccia Capraia on the island.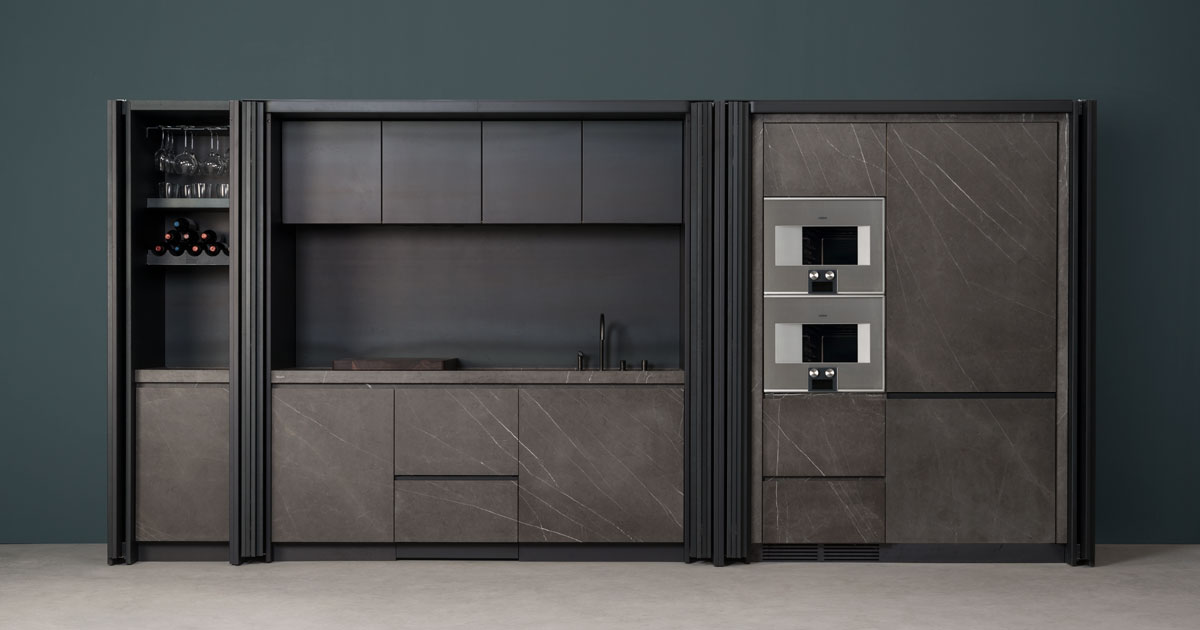 The bathroom is also well represented, such as by Le Cave Collection with a dual-height vanity, a shower tray and solid Balnea bathtub, all in Travertine Bianco Rapolano.
Le Cave Calacatta Caldia Marble vanity completes the space, with an alternative version in terms of profile and drain cover.
All of our items are strictly tailor-made. Dan and the other Elementi experts are able to guide you through the world of Vaselli stone furnishings, helping you to shape your projects.
Reaching the West Coast is a great achievement for us – it allows us to connect the world of Vaselli and our passion for stone with new cultures, through a direct and personal relationship.
Would you like to touch our kitchen in Breccia Capraia and the other products on display in San Francisco for yourself? Contact us now!
Or discover the other Vaselli Design Centers all around the world.