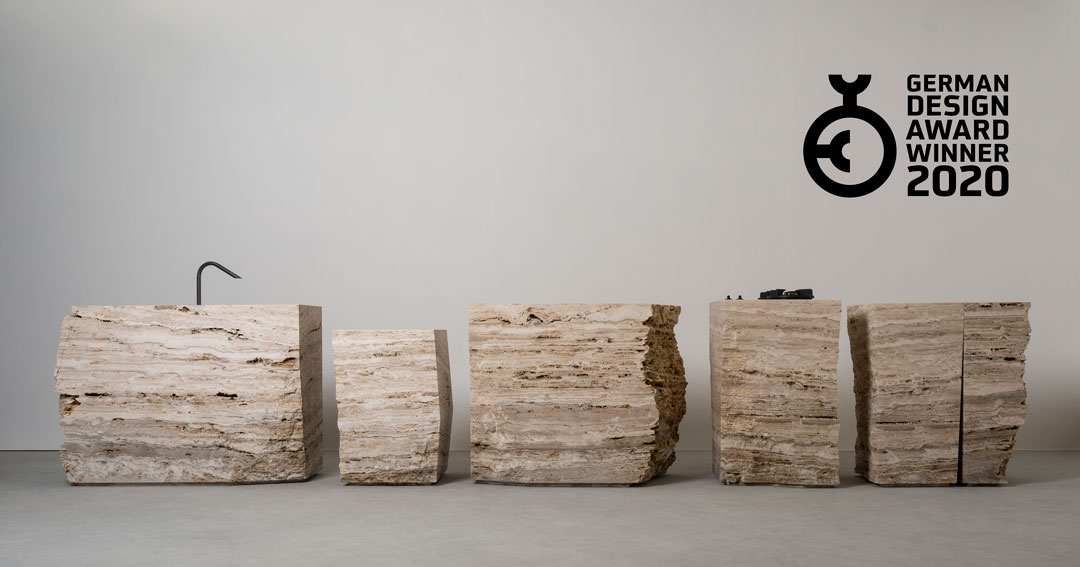 We are extremely happy to announce that our Chrysalis Outdoor Kitchen has won the German Desing Award in the category Excellent Product Design – Kitchen
We think that this element best represents our philosophy and respect for the stone, particularly the Travertine, on which our homes and story are founded. Such recognition is only another demonstration of how what nature gives us doesn't need alterations to express the best of itself.
Chrysalis is even competing for Public Choice 2020 prize, go to the winners page and vote your favorite!